I neglected to post yesterday, so today I have three new blog reviews of
Road from the West
to tell you about. The first is over at
A Few More Pages
:
....I definitely would like to continue reading about Tancred's adventures, and since this book only takes us part-way on the Crusaders' journey to Jerusalem, I am looking forward to picking up the next book in the series. There are too many questions still left to be answered: Will Tancred make it to Jerusalem? Will Alexandra win his heart? Will Bohemond gain the riches and power he is after? I must find out what happens!
The second review is at
By the By Books
:
Lortz's narrative is wonderfully written. The writing is very simple, but in a good way. I felt that this section of history, which is almost 1000 years old, was fresh and easily understandable for today's reader....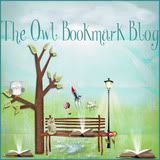 And the third review is over at
The Owl Bookmark Blog
, a website which has the most whimsically delightful header:
It is very obvious right off the bat that Lortz did her research and probably is as familiar with the Crusades (all of them)as she is with the back of her hand. This novel is full of historical facts and anecdotes as well as a very realistic setting that allows Lortz's historical prowess to show....
In other news,
Road from the West
is the featured sponsor over at
Kindle Nation Daily
today. KND is a website with a large e-mail subscriber list that alerts Kindle owners about great finds in the e-book world. The site owner, Stephen Windwalker, is a pleasure to work with, and we've really enjoyed the ads that he's put together for both
I Serve
and
Road from the West
.